DATE / TIME:

2015•10•23 - 2015•11•01

Location:

Palmas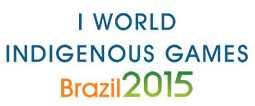 The first World Indigenous Games is a multisport event with over 2,000 participating indigenous athletes from 30 countries to take place in Palmas, Brazil from 23 October – 1 November 2015.
The Games will include representatives from all the Americas as well as delegations from Australia, Japan, Norway, Russia, China and the Philippines. From Brazil alone, 24 Indigenous ethnicities will take part. They will compete in a variety of sporting events, ranging from a few Western-style competitions (football, athletics) to many indigenous traditional games. This will run parallel to a comprehensive programme of discourse and celebration of culture, which includes the latest Indigenous People's Social Forum, activities for indigenous women, lecture series and fairs.
Brazil's PrevFogo Brigade is planning for a controlled burning demonstration at the games to showcase their important achievements in the Cerrado, Brazil.